01 / NATURE OF THE PROJECT
This project is part of the work plan submitted in the 2014-2018 TECQ program and in the FEPTEU grant program, rehabilitation of priority 3 infrastructures of various sections. The work consisted of the replacement of drinking water and storm water pipes totaling 805 meters, the replacement of sanitary water pipes totaling 621 meters, the replacement of 155 meters of drinking water pipes, the addition of a 210-metre multi-purpose path, the reconstruction of sidewalks and the rehabilitation of the roadway on all sections.
02 / SPECIAL FEATURES
Simultaneous rehabilitation of several streets in the downtown area of the municipality. Tight schedule management for the TECQ funding.
03 / complexity
he work took place on many sections with very varied and innovative construction techniques: directional drilling, rehabilitation by structural lining (sanitary and storm sewers) and trenching.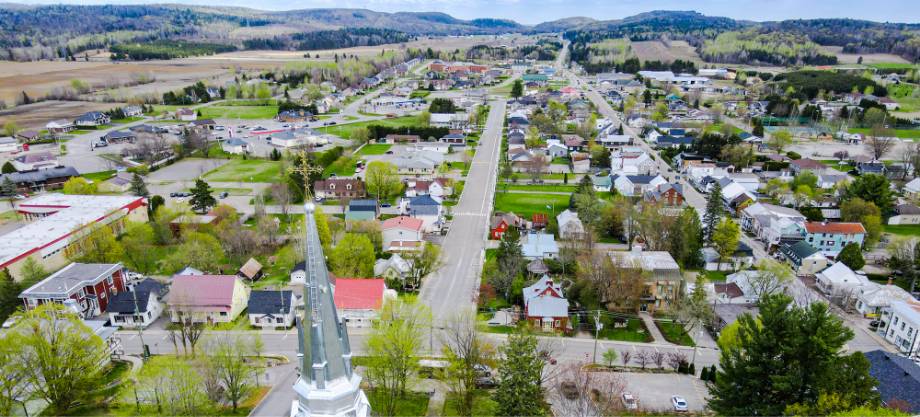 04 / SERVICES PROVIDED
Preparation and coordination of grant application (TECQ 2014-2018)
Planning and coordination of grant application (FEPTEU)
Surveying survey
Preliminary studies
Preparation of preliminary plans and specifications
Estimation of construction costs
Preparation of plans and specifications for bidding
Technical assistance during the bidding process
Analysis of bids with recommendations
Office and residential supervision of the work
05 / CONSTRAINTS
Tight management of deadlines for TECQ funding. Work carried out very late in the fall including constraints related to winter conditions.