Our expertise
CIVIL AND STRUCTURAL ENGINEERING ARE AT THE HEART OF P54'S EXPERTISE.
With many years of experience in conception and management, our experts will work with you to simplify and optimize your day-to-day operations. P54 offers a personalized service in order to obtain optimal results that meet the needs of its clients.
Our expertise in structural engineering has been proven. Since 2006, we have completed hundreds of projects throughout Quebec, in both the private and public sectors, some of which involved previous major technical issues affecting existing structures and mechanical systems.
The municipal sector has no secrets for us.
P54 was built on the passion for municipal infrastructures by human resources who have worked as managers or members of public works or engineering departments in various municipalities in the Laurentians, Lanaudière and Greater Montreal regions.
Support and overall management
Asset management
Plans, specifications and worksite monitoring
Water distribution and collection networks
Transport infrastructures
Urban technical networks
Our vast knowledge of the sector makes P54 a strategic partner for municipalities.
Plan ahead to prevent rather than cure and guarantee the durability of infrastructures to ensure optimal service to the population.
Plan upstream to prevent rather than cure and guarantee the durability of infrastructures to ensure optimal service to the population.
Integrate works into the environment rather than hiding them.
For sustainable, fluid networks that promote the cohabitation of all types of users.
Working with distributors to provide better service to users.

OUR SERVICE OFFER
We are still developing in order to offer a service that will allow us to anticipate your expectations, which we know are high. This is the motivation that drives us to raise our performance standards to a level that we, today, cannot even anticipate!
CIVIL ENGINEERING
From planning to construction, through preliminary design studies, street infrastructure design or service to new building complexes, restoration of engineering structures, redevelopment, repair of existing infrastructures, but also through the realization of multidisciplinary urban development or revitalization projects, the expertise of the P54 team allows us to offer a personalized service in order to obtain optimal results that meet the needs of our clients.
Pre-project and feasibility studies
Complete topographic surveys (robotic total station and GPS)
Development of complete plans and specifications (2D and 3D)
Drinking water distribution networks
Collection and management of municipal wastewater and storm water
Urban technical networks (RTU)
Rehabilitation and sizing of roadways and pipe networks
Development of parking lots
Water and wastewater master plans
Financial asset management plans for infrastructure
Simulations and analysis of turning (AutoTURN)
Intervention plans
Traffic studies and traffic calming measures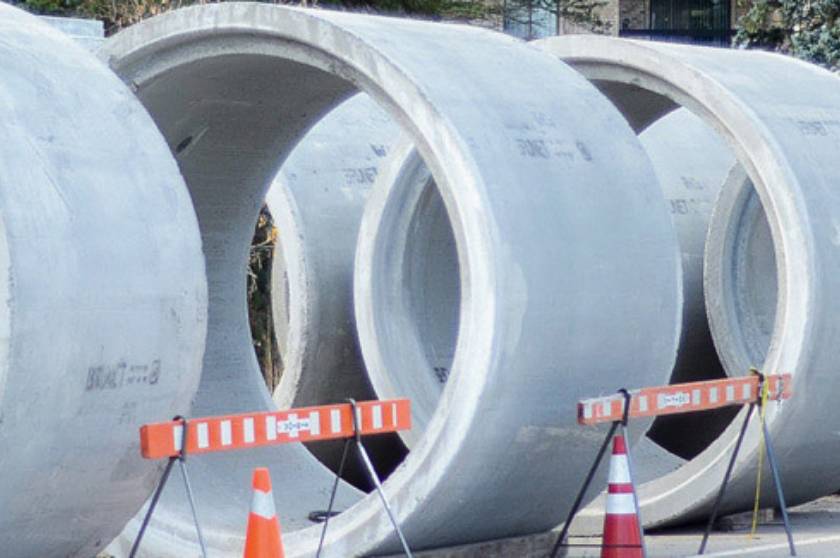 HYDRAULIC EXPERTISE AND DAMS
The P54 team assists public and private dam owners in the management and rehabilitation of their structures. The team is also specialized in stormwater management, aiming at the optimization of the cost-benefit of the equipment to be installed.
Hydraulic and hydrological studies
PCSWMM modeling
Stormwater Best Management Practices (BMPs)
Culvert inspection (MTQ accreditation)
Sizing of small and large culverts
High capacity dam inspection
Safety studies
Establishment of remedial presentations
Plans and specifications for small, low and high capacity dams
Requests for authorization from the Ministry of the Environment and Climate Change (MELCC)
Applications for authorization from the Dam Safety Branch (DSB)
Supervision of the work
Certificates of compliance
structure
P54's structural team assists clients in the realization of various construction projects in the industrial, commercial, heavy residential and institutional sectors. P54 distinguishes itself by its efficient communication with clients as well as its assiduous presence and support during the execution of the work.
Design and dimensioning of steel, wood, concrete and composite structures
Plans and specifications for buildings and various structures
3D drawings (REVIT)
Inspection of existing structures
Performance estimates
Seismic retrofits
Functional and technical programs (PFT)
Verification of manufacturers' shop drawings
Follow-up visits and certifications of work conformity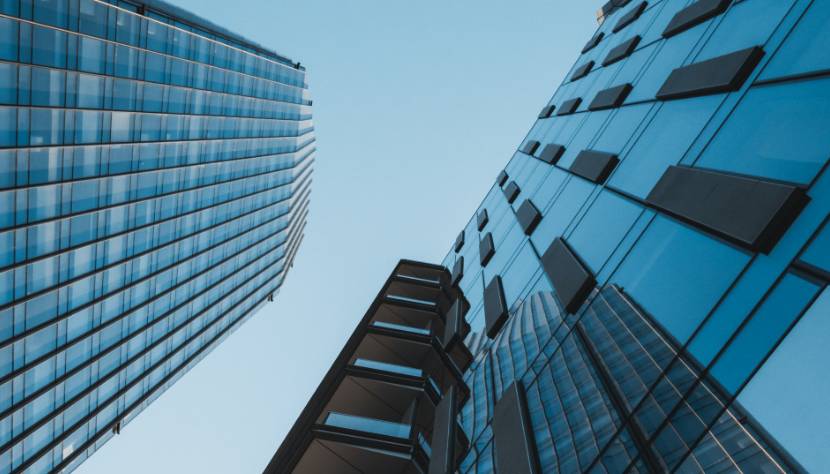 PROJECT MANAGEMENT
P54's team is a partner of choice to assist clients in the realization and management of their projects, regardless of their scope.
Search for grants
Cost estimation and control
Planning and schedules
Integrated municipal management (resolutions, committee minutes, etc.)
Preparation of borrowing by-laws
Coordination and management of multidisciplinary projects
Risk management
Work supervision: services rendered at the office and site supervision with or without residence
ENVIRONMENT
P54 offers green and sustainable solutions that meet and exceed environmental standards. Always on the lookout for new developments in the field, we aim to deliver works that are at the forefront of green technologies. P54 also offers its expertise in authorization requests to the Ministry of the Environment and Climate Change (MELCC).
Green and sustainable LEED solutions. – Respect of the environmental standards in constant evolution
Requests for authorization from the Ministry of the Environment and Climate Change (MELCC)
Wastewater treatment systems under 75 m³/d
Sludge emptying and treatment
Construction/repair of pumping stations
Process engineering
Drinking water storage tanks
Optimization of aerated lagoons
Collection and disposal of residual materials
Drinking water treatment
Wastewater treatment
PUBLIC WORKS
P54 accompanies the leaders of public works departments of Quebec municipalities in the realization of various mandates of all sizes, including:
Machinery purchase estimate
Snow removal estimates
Pavement marking estimate
Crack sealing estimates
Rinsing road estimate
Lighting master plan
Strategic planning for equipment replacement
Five-year building maintenance planning
Assistance in the preparation of operating budgets
Preparation of a three-year capital program
Preparation of grant applications
Plans and specifications for snow dumps and ecocentres