01 / nature of the project
The project consisted of a complete reconstruction of the municipal infrastructure, the separation of the combined sewer into sanitary and storm sewers and the urbanization of the roadway. Brien Street was initially built in different phases and the layout was not homogeneous. As part of the construction of the new storm sewer system, two new outfalls to the Achigan River had to be authorized by the MELCC and built. Part of the work was done on 12th Avenue, which is under the responsibility of the MTQ.
02 / particularities
Validation of hydraulic studies;
Built environment ;
Constraints related to subsidies.
03 / complexities
The infrastructure rehabilitation work took place on several sections simultaneously requiring an adequate work methodology. A traffic plan was necessary to ensure the safety of citizens and to limit the impacts on road traffic.
04 / constraints
The delays related to the authorization of the work by the MELCC for the construction of storm sewers caused a mandatory phasing of the work in order to avoid the loss of government subsidies and to proceed with the critical work that was the subject of several citizen complaints.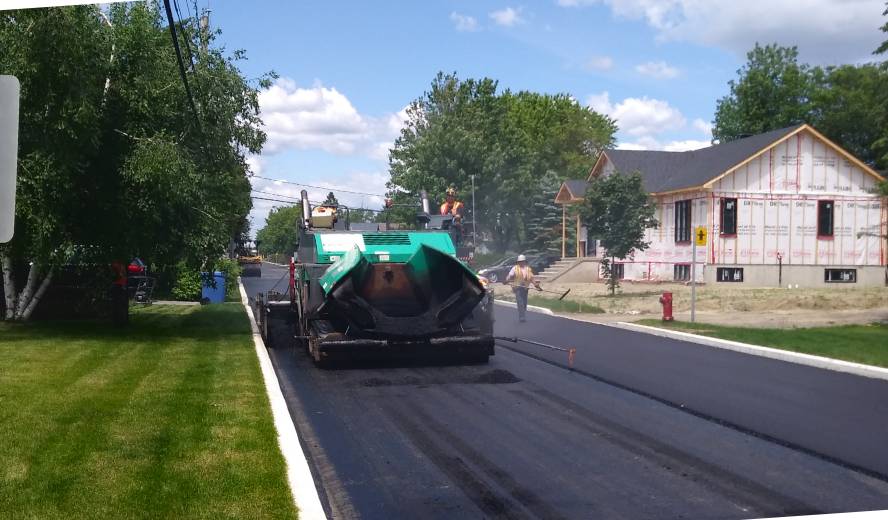 05 / services provided
Preliminary studies
Preparation and coordination of grant applications (PIQM)
Request for authorization to the MELCC
Citizen consultation
Plans and specifications
Management of the call for tenders
Phasing of the work
Office and site supervision of the work
06 / innovations made
Optimization of infrastructure replacement or repair work;
Separation of work by phase to minimize the impact on traffic and citizens;
Construction of a new storm sewer.
07 / IMPACTS ON THE COMMUNITY SERVED
Improvement of the quality of drinking water for the citizens;
Improved traffic flow for users;
Reduction of heat islands by reducing the width of the traffic lane;
Improved safety (mitigation measures with projections – traffic calming.